Build and explore cohorts from 250M+ patient records around the world.
About TriNetX Data Networks
Our web-based networks connect you to hundreds of healthcare organizations and millions of de-identified patient records from around the world.
TriNetX data networks puts you at the center of our real-world data and evidence ecosystem. With an interface that's as powerful as it is easy to use, you can build and analyze cohorts drawn from around the world in just minutes. When you're ready to invite these patients into a study, connect with their healthcare providers with a few clicks.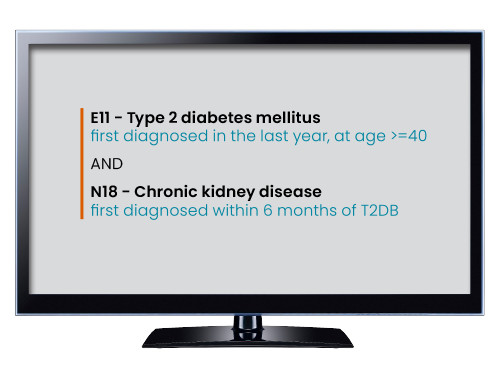 TriNetX

Networks

Product Line
Schedule an Overview
Hear from our team of experts and get a quick overview of our product offerings.
Build and explore patient cohorts from continuously refreshed, de-identified data on our federated network. Our Query Builder supports the full range of medical codes and concepts in combination with powerful logic. Our Base Analytics let you quantify the impact of each criterion on the size of your cohort, explore comorbidities and patient histories, and project rates of arrival for identical patients. Our Advanced Analytics let you analyze and compare outcomes, reveal treatment pathways, uncover incidence and prevalence, and more with intuitive and statistically robust tools. With TriNetX Connect, share trial opportunities with healthcare organizations in our network, who can re-identify the patients in your cohort for recruitment.
Use Cases
Study Design
Study Feasibility
Site Identification
Protocol development
Patient recruitment
Real-world evidence generation from
co-morbidities to treatment landscapes
Network Capabilities*
*capabilities vary by network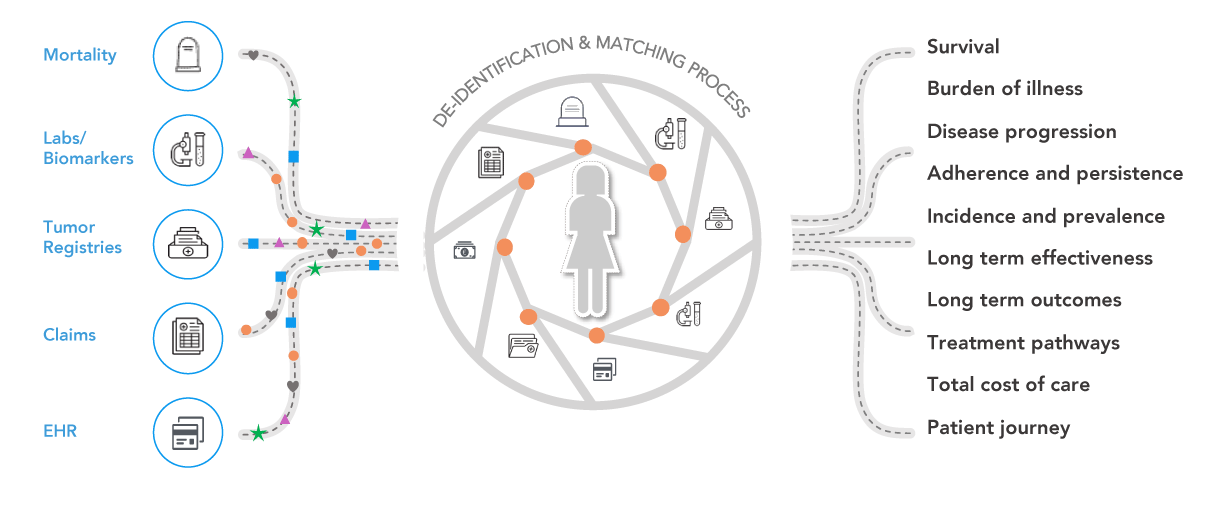 Data sourced from the EHRs of U.S. healthcare organizations forms the foundation of this combined data asset, providing a rich clinical picture of patients from encounters with providers, lab results, procedures, medication orders, and genomics. Medical and pharmacy claims provide insight into a patient's care before and after these encounters, regardless of provider. Pre-existing co-morbidities, long-term outcomes, and retail and specialty pharmacy fills not discoverable in a particular provider's EHR are part of the patient record in TriNetX Linked.
Use Cases
Incidence and prevalence
Long-term safety and efficacy
Treatment patterns
Drug adherence and persistence
Burden of illness
Cost of care
Disease progression
Overall survival
EVIDEX Signal Detection & Management
Evidex enables drug safety teams to quickly validate signals through advanced technology, multiple safety datasets, real-world data, and integrated workflow management tools. The freshest, integrated safety data on the market from sources including the FDA Adverse Event Reporting System (FAERS), EVDAS, VigiBase, claims data, and social media monitoring. Includes the ability to integrate disparate datasets such as EDC data and literature.
Use Cases
Detect, manage, and mitigate drug safety concerns
Determine a baseline of incidence and prevalence of signals utilizing TriNetXRWD
in combination with safety databases (background rate)