Ian Read
Chairman
Ian Read began his career at Pfizer in 1978 and was named CEO in 2010 and Chairman of the Pfizer Board of Directors in 2011. During Read's tenure as CEO, Pfizer generated a total shareholder return of 250%, achieved 32 FDA approvals for new medicines, invested significantly in R&D, and completed several transformational transactions to help strengthen Pfizer's pipeline. Previously, Read served as Senior Vice President and Group President of Pfizer's Worldwide Biopharmaceutical Businesses, overseeing five global business units: Primary Care, Specialty Care, Oncology, Established Products and Emerging Markets. Prior to which, Read held positions in several of the company's largest, fastest-growing operations, including Chief Financial Officer, Pfizer Mexico, and Country Manager, Pfizer Brazil. Read continues to serve on the board of directors of Kimberly-Clark and Viatris.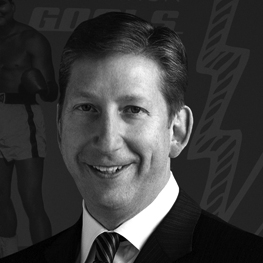 Jeff Margolis
Vice Chairman
Jeff Margolis is widely recognized as a healthcare IT entrepreneur and innovator based on his 30-year track record of successfully applying technologies to address the complex problems facing the healthcare industry. Leveraging his deep systematic understanding of healthcare and groundbreaking architectural and integration methodologies, Jeff has built some of the nation's largest and most innovative healthcare technology and service organizations. Jeff is currently Chairman and CEO of Welltok, Inc., where he is driving the transformation of our current sickcare system to one of optimized health. Prior to Welltok, Jeff founded TriZetto, the first industry vertical SaaS enterprise solution, and originated the concept of Integrated Healthcare Management. During his tenure as Chairman and CEO, Jeff led TriZetto through a successful IPO and $1.4B private equity buyout. Jeff currently serves as a member of the board of directors for Quality Systems, Inc. (NASDAQ:QSII), Alignment Healthcare and TriNetX. Jeff also serves the national and local communities on the boards of several prominent non-profit and for profit organizations, including Hoag Hospital in Newport Beach and the University of California at Irvine Center for Digital Transformation. As a health futurist and visionary, Jeff is a frequent speaker, guest lecturer and author of two books, including The Healthcare Cure. Jeff is an alumnus of the University of Illinois and holds certified public accountant certificates in Colorado and Illinois.
Gadi Lachman
Board Member
Gadi Lachman previously held leadership positions at TriZetto, American Well and Eliza. He was also at Lehman Brothers and was an Officer in Israeli Special Forces. Gadi earned his MBA at Harvard Business School, and his LLB in law and B.C. in accounting from Tel-Aviv University.
Joe Bress
Board Member
Joe Bress is a Managing Director at The Carlyle Group focused on private equity opportunities in the health care sector. He is based in New York. Since joining Carlyle in 2007, Mr. Bress has been involved in investing and managing more than $4 billion of equity investments into health care companies globally. He currently sits on the board of directors of TriNetX, PPD, WellDyneRx, Albany Molecular Research, Corro Health, and Millicent Pharma. He is also involved in Carlyle's investments in Rede D'Or Sao Luiz and Grand Rounds. He was previously involved in Carlyle's realized investments in X-Chem and Visionary RCM.  Prior to Carlyle, he worked in the mergers and acquisitions group at UBS. Mr. Bress received an MBA from Stanford University's Graduate School of Business and an AB from Harvard College, where he graduated magna cum laude.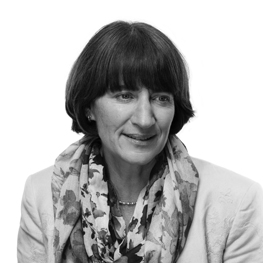 Leslie Henshaw
Board Member
As a Partner on the Private Transactions team at Deerfield, Leslie works with a variety of healthcare services and healthcare information technology companies that are both current and potential investment partners. Before joining Deerfield in 2005, Leslie was co-manager of an ING branded healthcare hedge fund she launched in 2000. Prior to that she spent 11 years in the investment banking, high yield research and equity research departments at Furman Selz and ING, where she focused exclusively on companies in the healthcare arena. In these roles Leslie developed wide ranging experience in executing M&A transactions, structuring debt and equity financings for both public and private companies and analyzing company potential through the lens of public investors. She also spent two years as a member of the national healthcare consulting practice of Price Waterhouse. Leslie graduated with High Honors from Wesleyan University, and she earned her M.B.A. from the University of Chicago.  She currently serves on the Board of Directors of five Deerfield portfolio companies.
Anshul Thakral
Board Member
Anshul has over 20 years of experience in the pharmaceutical and biotech industries as a general manager, management consultant, commercial leader and entrepreneur. Anshul is the Chief Executive Officer of Launch Therapeutics ("Launch Tx"), a development stage biotech company. Prior to joining Launch Tx, he served as Chief Commercial Officer and Executive Vice President of Peri- and Post-Approval Services at PPD. He started his career at PPD as Global Head of PPD Biotech and under his leadership PPD became a market leader for CRO services in the biotech segment. Before PPD, Anshul ran the global life sciences business unit at Gerson Lehrman Group (GLG), where he created a customer business model to serve the pharmaceutical and biotechnology industries. Prior to GLG, he worked at McKinsey & Company, where he was an associate principal in the healthcare practice, counseling senior management and CEOs of global pharmaceutical and biotechnology companies on critical topics including growth, strategy, research and development, business development, go-to-market approaches, and commercial models. Anshul began his career as an engineer and researcher, earning undergraduate and master's degrees in biomedical engineering from Johns Hopkins University. He also earned an MBA from the Wharton School at the University of Pennsylvania. He leverages his passion for scientific research, and his expertise in entrepreneurship and business strategy, to drive the growth and success of many areas of our business.
Steve Wise
Board Member
Stephen H. Wise is a Managing Director and Global Head of Healthcare at The Carlyle Group. He is based in New York. Since joining Carlyle in 2006, Carlyle's Healthcare team has invested approximately $15 billion of equity in health care companies around the world. He serves as a member of the board of directors of Albany Molecular Research, Inc., a contract research and drug manufacturing organization, CorroHealth, a business service provider for healthcare companies, MedRisk, a physical therapy-focused workers' compensation solutions company, Millicent Pharma Limited, a pharmaceutical company, Ortho-Clinical Diagnostics, a global provider of in vitro diagnostic solutions for screening, diagnosing, monitoring and confirming diseases, PPD, Inc., a global contract research organization, Rede D'Or São Luiz S.A., a hospital provider in Brazil, Sedgwick Inc., a global multiline claims management firm, TriNetX, LLC., a global health research network optimizing clinical research, and WellDyneRx, LLC, an independent pharmacy benefit manager. Mr. Wise also serves on the Leadership Council of the Harvard School of Public Health. Prior to joining Carlyle, Mr. Wise worked with JLL Partners, a New York-based private equity firm, where he focused on health care-related investments. Previously, he worked with J.W. Childs Associates, a Boston-based private equity firm, and prior to that, in the leveraged finance group of Credit Suisse. Mr. Wise earned a bachelor's degree in economics and finance from Bucknell University and received his master's in business administration from Harvard Business School.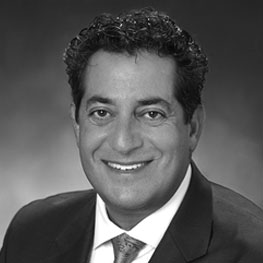 Joseph B Volpe
Board Observer
Joe has more than two decades of experience in health care investing applying a technical engineering background coupled with an understanding of emerging technologies. He is considered to be one of the industry's leading corporate investors. In 2016, Joe was named by Global Corporate Venturing as one of the top five rising stars.
Joe currently holds board seats with TriNetX, Prognos, Preventice, ClearDATA and Exostar. Previously he sat on the boards with Koneksa, Mihealth and exited Aptus Health and Liaison. Joe was observer on Humedica and Healthsense. Joe chairs several M&A and Audit committee positions while holding current board seats.
Colleagues have called Joe instrumental in transforming Merck GHIF from a leader, not only in venture capital, but also in growth equity and M&A. He earned industry laurels when he participated in the sale of Humedica, a healthcare analytics company, to UnitedHealth Group in 2013, a transaction that produced a 17-fold return.
In addition to his success with Humedica, Joe has led investments and acquisitions in companies such as TriNetX, Liaison, Preventice, Physicians Interactive, Koneksa, Prognos, WellDoc, Exostar, Milheath and ClearDATA. He has evaluated thousands of digital health companies and has invested in two to three companies annually since 2011. During that same period, he has also managed 50-plus transactions at Merck, all at various stages of maturity.
Another notable success for Joe was his leadership with Preventice to further develop its remote care monitoring platform for cardiac arrhythmia patients. Joe led the Merck strategy and merger of Preventice with eCardio and eventually sold a portion of the combined company to a leading healthcare channel partner, which paid back the fund for the original investment while maintaining majority share of a more valued company. Joe also focused on the patient physician engagement space with his Physicians Interactive (now called Aptus) investments. He eventually led the acquisition of the company on behalf of Merck GHIF. Joe also led the acquisitions of MedHelp, Quantia MD and Tomorrow Networks within Aptus.
Joe came to Merck from Johnson and Johnson where he spent more than 20 years in innovation and investment roles across Consumer, Pharma and Device sectors of J&J. Prior to that he was a consultant with EDS where he was selected and graduated from their Top Gun business and technology program. He went to the University of South Florida where he obtained a degree in Business/Information Systems and Engineering.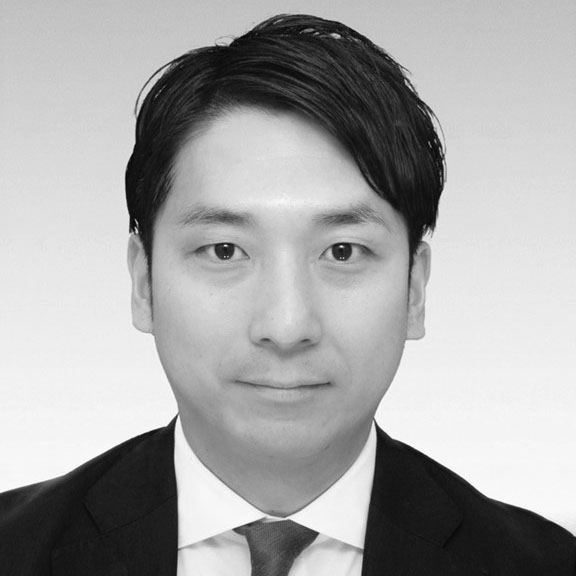 Toru Ebisu
Board Observer
Toru has more than 16 years of experience in the pharmaceutical industry and possesses a dedication to improving quality of life through products and services. Since 2018, he has worked as Deputy General Manager in the Pharmaceutical Business Division at Mitsui & Co., Ltd. (Mitsui), focused on trading and investment opportunities in the healthcare sector. He led a project in digital healthcare and engaged in Mitsui's investment into TriNetX from the initial stages. Upon the completion of Mitsui's investment into TriNetX in 2019, Toru was responsible for overseeing the investment, while managing alliance activities for new business development with TriNetX on how to expand its business opportunities with Japanese and other Asian counterparts, leveraging Mitsui's global network, hospital group, biotech companies, and healthcare-related business assets and partners. During the assignment as a principal at MBK PharmaPartnering (MBKPP), an affiliate company of Mitsui at the office within TriNetX in Cambridge, Massachusetts, U.S.A. for three years, he assisted TriNetX's business development activities, especially in pharmaceutical companies, CROs, and healthcare organizations based in or originating from Japan and Asia. In addition, he evaluated numerous healthcare data companies to conduct research and analysis related to TriNetX's corporate development activities, including strategic investment and partnering. He was involved in the acquisition activities of Advera Health Analytics and OncologyInformationService. He contributed to the execution of a partnership agreement between TriNetX and Mitsui, expanding our global research network in Japan. Prior to joining Mitsui, he worked in progressively responsible positions in marketing at Takeda Pharmaceutical company in Japan and Switzerland for over 11 years, during which time he developed a broad range of knowledge and expertise in the pharmaceutical industry. He earned a bachelor's degree in Economics from Ritsumeikan University. He adeptly utilizes the expertise and professional experience he has accrued in the pharmaceutical and digital healthcare industry to provide insights and accelerate business expansion for us.