See the world in remarkable clinical detail.
"A mile wide and a mile deep." That's the standard we set for the data we collect and harmonize every day.
Our network of healthcare organizations bring you tens of billions of clinical facts on more than 300 million patients around the world. Best of all, our federated model means that users of this data are ensured new patients, observations, and results every day, all harmonized to standard terminology like ICD-10 and LOINC without any data wrangling required at the point of care.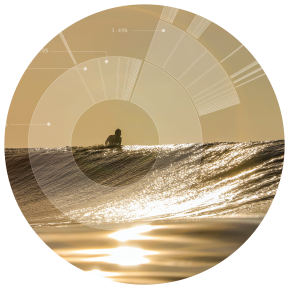 With healthcare partnerships around the globe, TriNetX is your source for the freshest clinical data for all the patients you serve.
Take a data-driven trip around the world with the interactive map below.
Curious about our numbers for other disease areas? Ask our bot!
EHR, tumor registries, genomic databases, and claims linked and harmonized to common terminologies for in-depth analysis
| | |
| --- | --- |
| 250M+ patient lives | |


250M+ patient lives

healthcare organizations providing continuous, comprehensive, up-to-the month data

countries in North and South America, EMEA, and Asia-Pacific, including Japan

lab results in the typical record of U.S. and EMEA patients

date- and patient-indexed clinical observations available for download