From creatinine levels to cost of care
Travel the full patient journey with integrated EHR and claims data from TriNetX Linked
When it comes to patient journeys, EHR and claims each tell only half the story. Make sure you draw your insights from data that integrates the richest versions of each.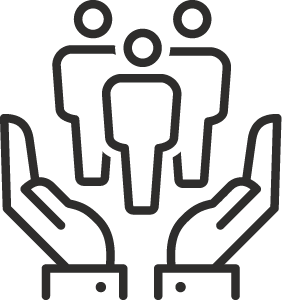 Curated for depth and diversity
Build your custom cohort from patients seen at a cross-section of renowned academic medical centers and major hospital systems, representing all four U.S. regions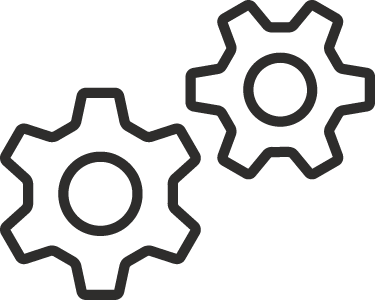 Go beyond the standard EHR fields with detailed lab results, tumor registry data, and mortality records from obituary databases and the Social Security Administration.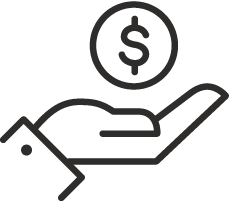 Continuous coverage from 150+ payers
Track the full array of patient journeys with claims data from >150 payers, with enrollment periods overlapping EHR records by an average of 2-3 years
Why EHR and claims? For depth and breadth.
Electronic health records
Provides timely, robust data on demographics, diagnoses, encounters, laboratory results, procedures, and medication orders
Does not reflect activity outside of the care setting, such as prescription fills
For a patient who receives care at more than one hospital, any one EHR record will be incomplete
Medical and prescription claims
Tells a continuous clinical story, representing care across provides and inclusive of pharmacy transactions
Captures cost
Short on clinical detail (lacking lab values, tumor staging information, physicians notes)
You draw the insights. We'll wrangle the data.
TriNetX Linked de-identifies, tokenizes, harmonizes, and continuously refreshes patient data from these disparate sources, enabling you to focus your efforts on generating and testing hypotheses, rather than wrangling real-world data. 

Tokenization: The Key to Completeness
Privacy is the first requirement of linking real-world data. How do we accurately match a patient's EMR data with their claims, when personally identifying information has been removed from both sources before TriNetX sees either one? The answer is tokenization: a process that programmatically creates unique, encrypted keys that can be used to match records to the same patient, without needing to reveal the patient's identity. Our partner in this process, Datavant, is the industry leader in securely connecting health data. Our collaboration with Datavant lets us match and link de-identified data from our claims provider and our healthcare partners with unsurpassed security, efficiency, and accuracy.
Why TriNetX for linked data?
The value of your linked data depends on two factors: the diversity of your payer sources and the richness and recency of your EHR data. By both measures, TriNetX offers an unparalleled solution ideal for complementing your current data mix.
The freshest EHR data, from the forefront of research and care
The healthcare organizations who are part of TriNetX Linked provide their data through a live, federated model, so that new observations, results, and medication orders are available to you every month.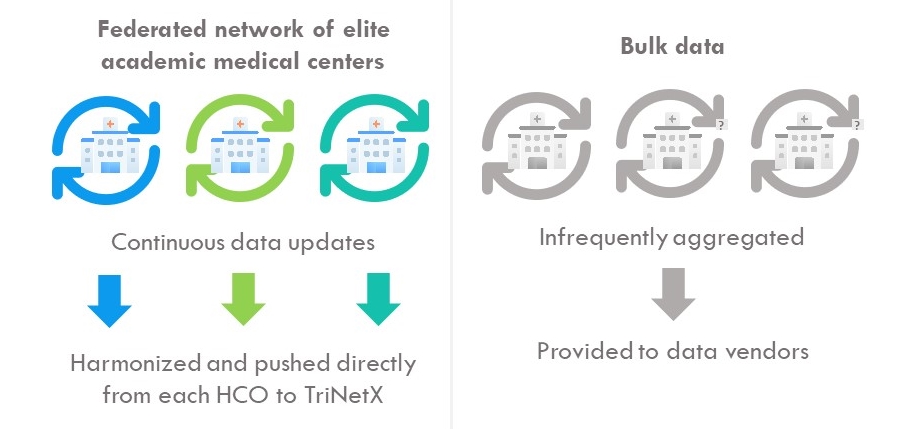 These healthcare organizations represent renowned academic medical centers as well as public and private hospitals, representing all four U.S. census regions and patients of all demographics. Together, they offer an ideal balance of rare and common cases, treated in ways both pioneering and standard.
Number of patients with at least one year of continuous enrollment after an instance of this code
Hypertensive diseases (I1o-I16)
Chronic kidney disease (N18)
Rheumatoid Arthritis (M05 or M06)
Hereditary retinal dystrophy (H35.5)
Claims from more than 100 commercial and governmental payers
The mix of payers contributing claims data to TriNetX Linked ensures a true picture of health, care, and cost variations.
patients with at least one commercial plan enrollment period
patients in Linked with at least one Managed Medicaid enrollment period
patients with at least one Medicare Advantage enrollment period
Analyze the data on our platform or with a dataset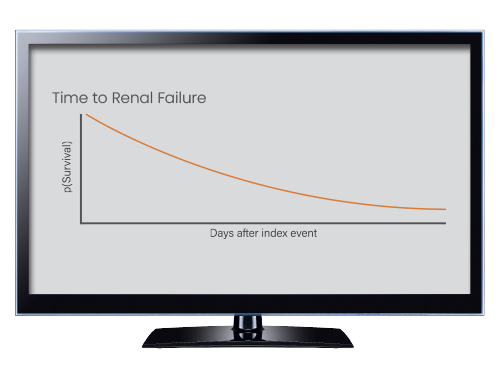 Build and explore linked patient cohorts from continuously refreshed, de-identified data on our federated network. Our Query Builder supports the full range of medical codes and concepts in combination with powerful logic. Our Base Analytics let you quantify the impact of each criteria on the size of your cohort, explore comorbidities and patient histories, and project rates of arrival for identical patients. Our Advanced Analytics deliver rapid and statistically robust comparisons of outcomes and treatment patterns.
To fully understand the patient journey, you may need to dive deeper than aggregate counts and means. Spanning domains from diagnoses to genomic variants, our datasets attribute every observation to a pseudonymized patient ID, encounter, and date, making it straightforward to build robust longitudinal pictures of today's patients.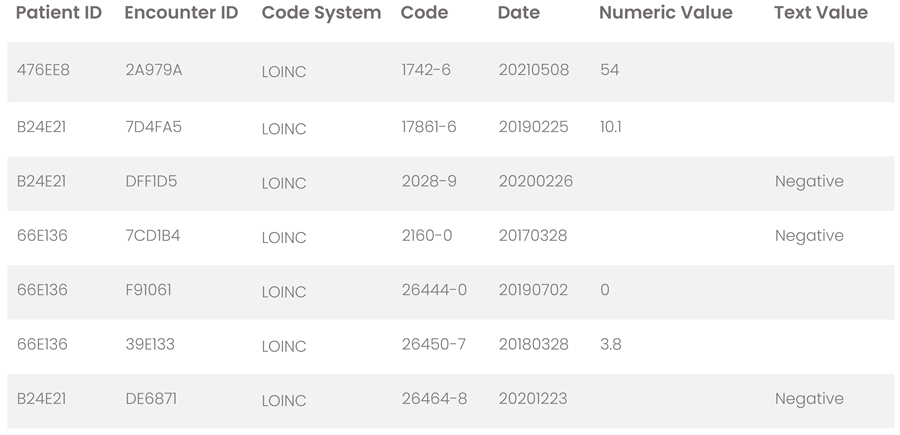 Revealing the Patient Journey with Linked Claims and EHR
Complete this form to stream our educational webinar, Revealing the Patient Journey with Linked Claims and EHR.
Topics
A Tale of Two Data Sources: Enriched EHR and Claims

The Key to Matching: Tokenization

From Journey to Insight: Use Cases

Introducing TriNetX Linked