TriNetX Consulting Services
The right answers to your clinical questions, delivered by TriNetX expertise.
TriNetX Consulting Service Offerings
TriNetX Oncology GmbH is your trusted source for TherapyMonitor – comprehensive, indication-specific analyses revealing current disease prevalence, treatment patterns, and market dynamics based on longitudinal, fully anonymized patient-level data.
TriNetX Oncology GmbH collaborates with renowned medical experts and pharmaceutical leaders to generate fit-for-purpose database specifications to match the desired study objectives scoping for oncological and rare-disease indications. By gathering complete, representative, and high-quality data, TherapyMonitor reflects the variety of cancer care across the continent.
Use Cases
Health Economics Outcomes Research (HEOR)
Market dynamics
Treatment and therapy patterns
Best achieved outcomes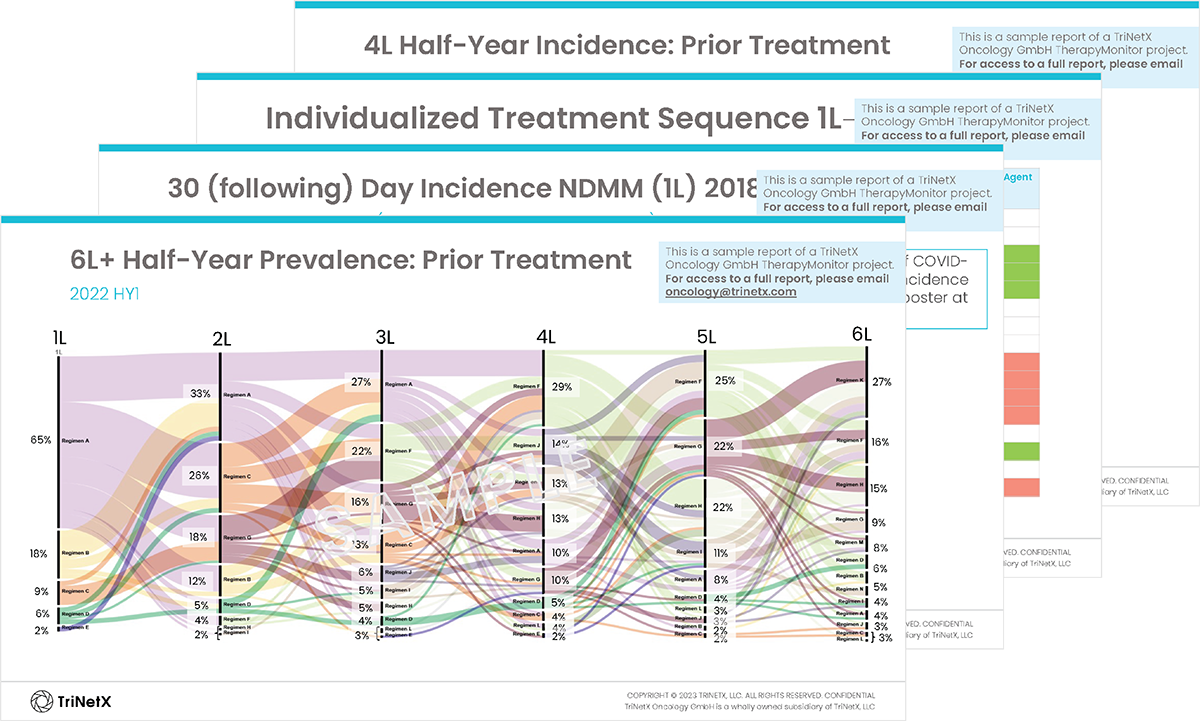 Ready to see a sample TherapyMonitor Report?
TherapyMonitor projects are indication-specific, comprehensive analyses revealing current disease prevalence, treatment patterns, and indication-specific market dynamics based on longitudinal, patient-level data.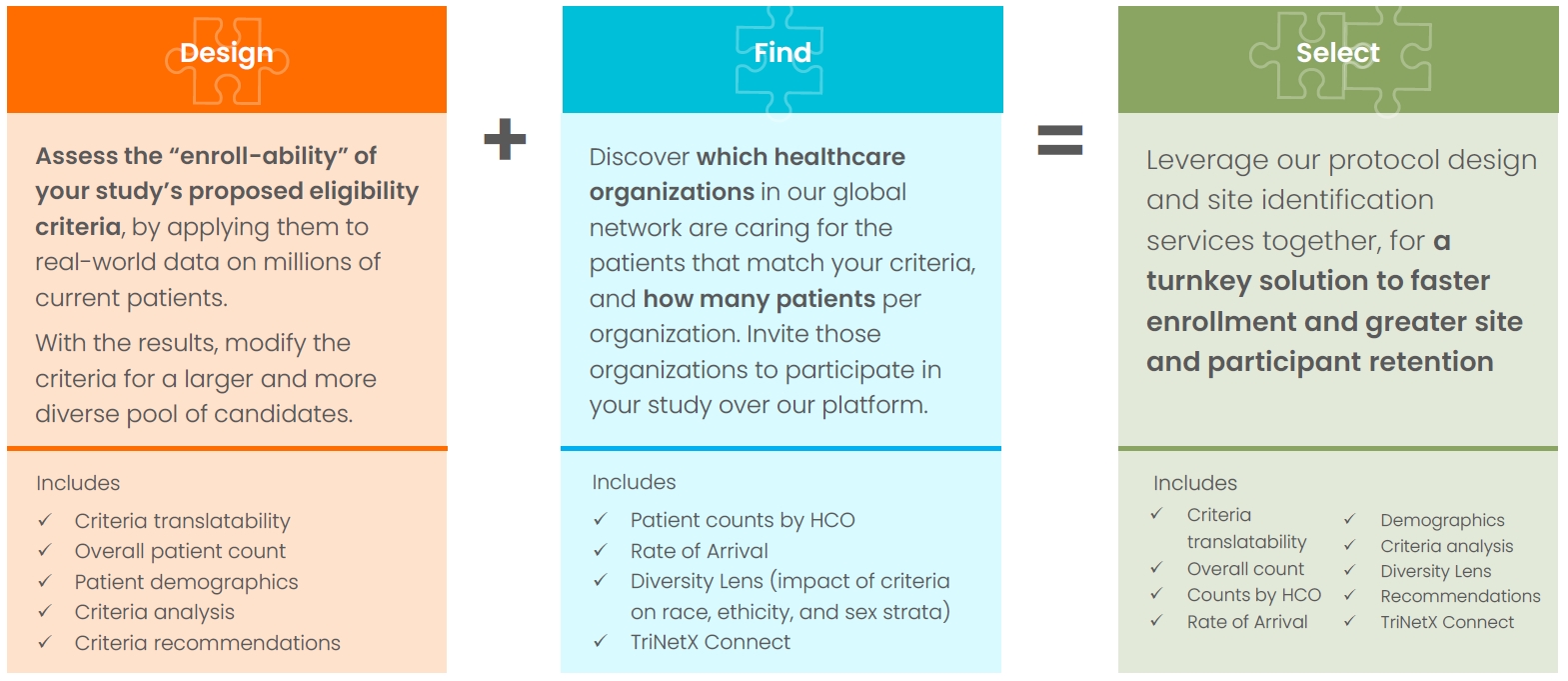 TriNetX Design, Find, and Select are a suite of consulting offerings for custom protocol design, feasibility, and site selection. The TriNetX Clinical Sciences team harnesses a deep knowledge of TriNetX data along with expert command of the TriNetX platform to deliver end-to-end protocol design and site selection using real-time real-world data. With TriNetX Design, our team will help you design and refine your protocol. TriNetX Find delivers a refined look into current and projected patient counts at more than 100 healthcare organization. TriNetX Select combines Design and Find for a comprehensive design, feasibility, and site selection experience.
Use Cases
Criteria translatability
Overall patient count
Patient demographics
Criteria analysis
Criteria recommendations
Patient counts by HCO
Rate of arrival
Diversity Lens
Connect
Leverage protocol design and site identification services together for a turnkey solution to faster enrollment and greater site and participant retention
Real-World Evidence Consulting
Led by Jeffrey Brown, PhD, and K. Arnold Chan, MD, ScD, our RWE consulting team brings decades of clinical, epidemiological, and regulatory experience to advance your goals. They've traveled every leg of the evidence generation journey, from protocol development and regulatory submission preparation to HEOR and market access projects. Our team works with you at each step of our collaboration, matching question to method and method to data, to ensure every deliverable is fit-for-purpose.
Use Cases
Clinical development
Pre-submission data generation
Safety and other post-marketing requirements
HEOR, Commercial, and Market Access studies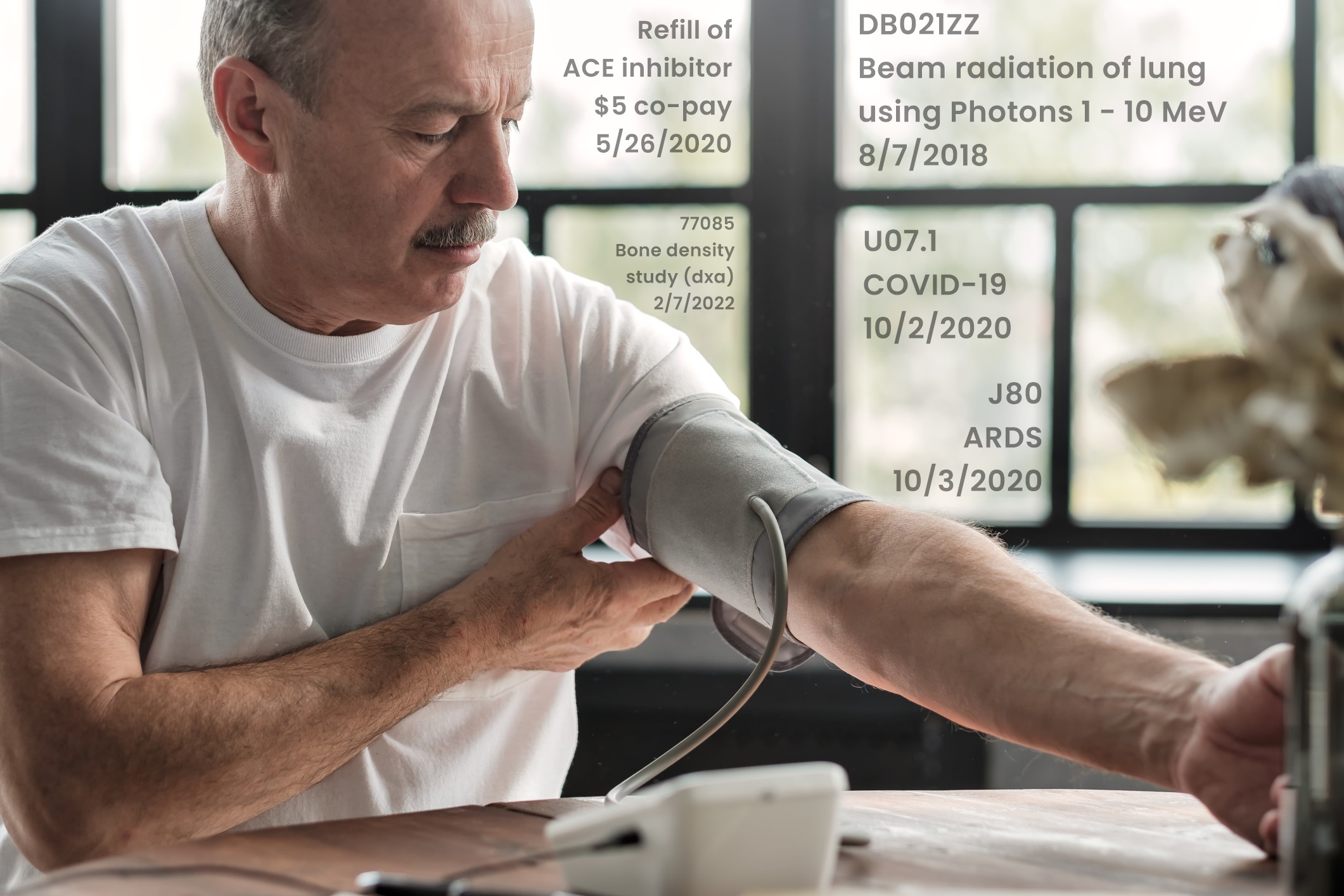 TriNetX data is research-grade and research-ready. No matter the analyses you conduct with TriNetX data, from RWE to HEOR, TriNetX is ready to work with you to prepare and publish abstracts and publications. TriNetX will work with you to conduct the analyses, write the full abstract and/or publication, and submit to the relevant journals and conferences.
Use Cases
Cohort studies of patient outcomes
Clinical support for laboratory findings
Data source for predictive modeling
See all of our publications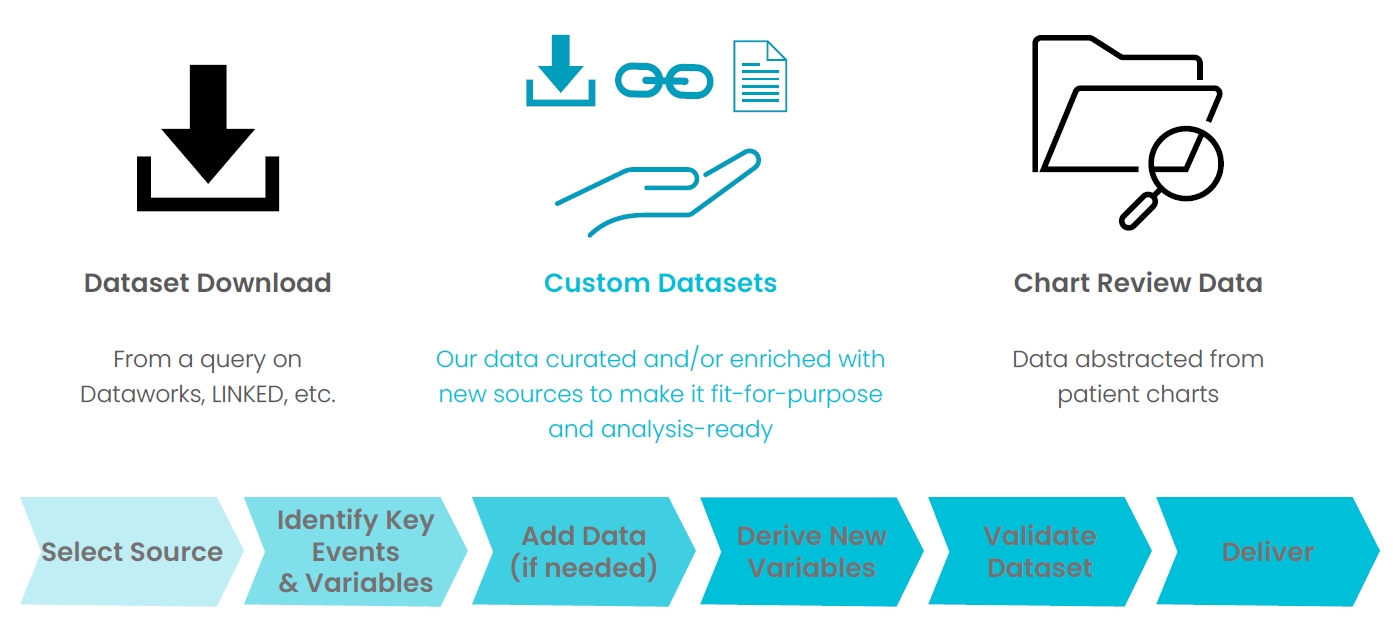 Finding the data you need for your research can be a complex exercise. Large data set purchases often contain data you don't need; identifying appropriate inclusion/exclusion criteria can be time consuming and costly; there may be data sources well-suited to your needs that you haven't identified. Allow TriNetX data and platform experts to take the burden of data curation off your plate. Our team will understand your data needs, build and iterate on a query across our global data network, and ensure that you are delivered one data set suited to your needs.
Use Cases
Reduce need for large data set purchases and further curation of data
Precision curation eliminates the need for repeated and iterative data set downloads
Find symptomatic patients without an ICD-10 code
Identify rare disease patients

Imagine having a TriNetX employee sitting just a desk over to help answer your most complex clinical questions. Staff Augmentation makes that a reality for your team. TriNetX Staff Augmentation provides your team with a dedicated member of TriNetX Clinical Sciences to answer your specific RWD and research questions. TriNetX can schedule large-scale trainings according to your team's schedule, and weekly meetings ensure that ongoing real-world evidence initiatives are meeting their milestones.
Use Cases
Guidance for translating protocol inclusion and exclusion criteria
Platform training for entire teams
Tailored assistance for Advanced Analytics
Support for defining cohorts