DETECT
with confidence.
Detect, manage, and mitigate drug safety issues with next-generation pharmacovigilance software and rich real-world data.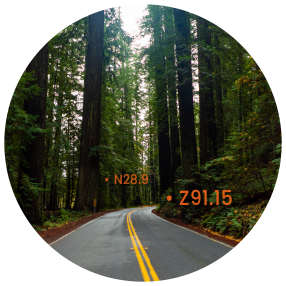 Life science companies trust the Evidex platform to drive value from drug safety data and fulfill critical activities and requirements.

Signal Detection
Conduct automated surveillance of any data source, fully integrated with a GVP IX-compliant signal management platform.
Integrated Signal Management
Use our GVP IX-compliant signal management platform, integrated within Evidex, right off the shelf.

Modernize and audit-proof your management processes without having to move back and forth between platforms and services.
Advanced Data Analytics
Unlock the value of your safety data.

Focus not just on regulatory requirements, but on driving value for your organization.
No data science required.
Identify safety signals from traditional sources like ICSR databases, FDA Adverse Event Reporting System (FAERS), VigiBase and clinical trial data.  Include new data sources such as claims, EHR, and other unstructured data. Bring these pools of information together seamlessly to enhance signaling algorithms, make validations and assessment more efficient, and provide faster answers to drug safety questions. 
Record, track, and mitigate.
Track and resolve safety signals from any data source with audit-ready and intuitive tools. Fully validated off-the-shelf based on GVP Module IX signal management guidelines. Flexible enough to meet any organization's unique needs. Fast, compliant, and lean implementation. Integrated and automated signal detection provides a holistic and modern approach to pharmacovigilance.
Unlock the true value of safety data.
Uncover patterns, correlations, trends, patient preferences and additional insight to help your organization make informed business decisions. Use advanced technology to connect multiple data sources. Provide users with an intuitive experience that allows even non-data scientists to find actionable intelligence from safety data. Fulfill regulatory duties and drive commercial success.
Learn more about our drug safety products and services.
Complete this short form and we'll connect you to one of our pharmacovigilance experts.