EVIDEX® Background Rate Analysis Tool
Home > Drug Safety > EVIDEX® Solutions > Background Rate Analysis Tool
Ready to automate your background rate calculations?
The EVIDEX® Background Rate Analysis Tool provides an instant and cost-effective route to performing background rate analysis for initial signal assessment decisions when a signal is detected in a post-market source or an ongoing clinical study.
The EVIDEX® Background Rate Analysis Tool allows users to calculate specific background incidence rates of adverse events for specific underlying conditions within a validated, GVP-IX compliant platform.
Background rates are calculated using real-world patient data from TriNetX Dataworks (US) network covering over 50 healthcare organizations and 90 million patient lives.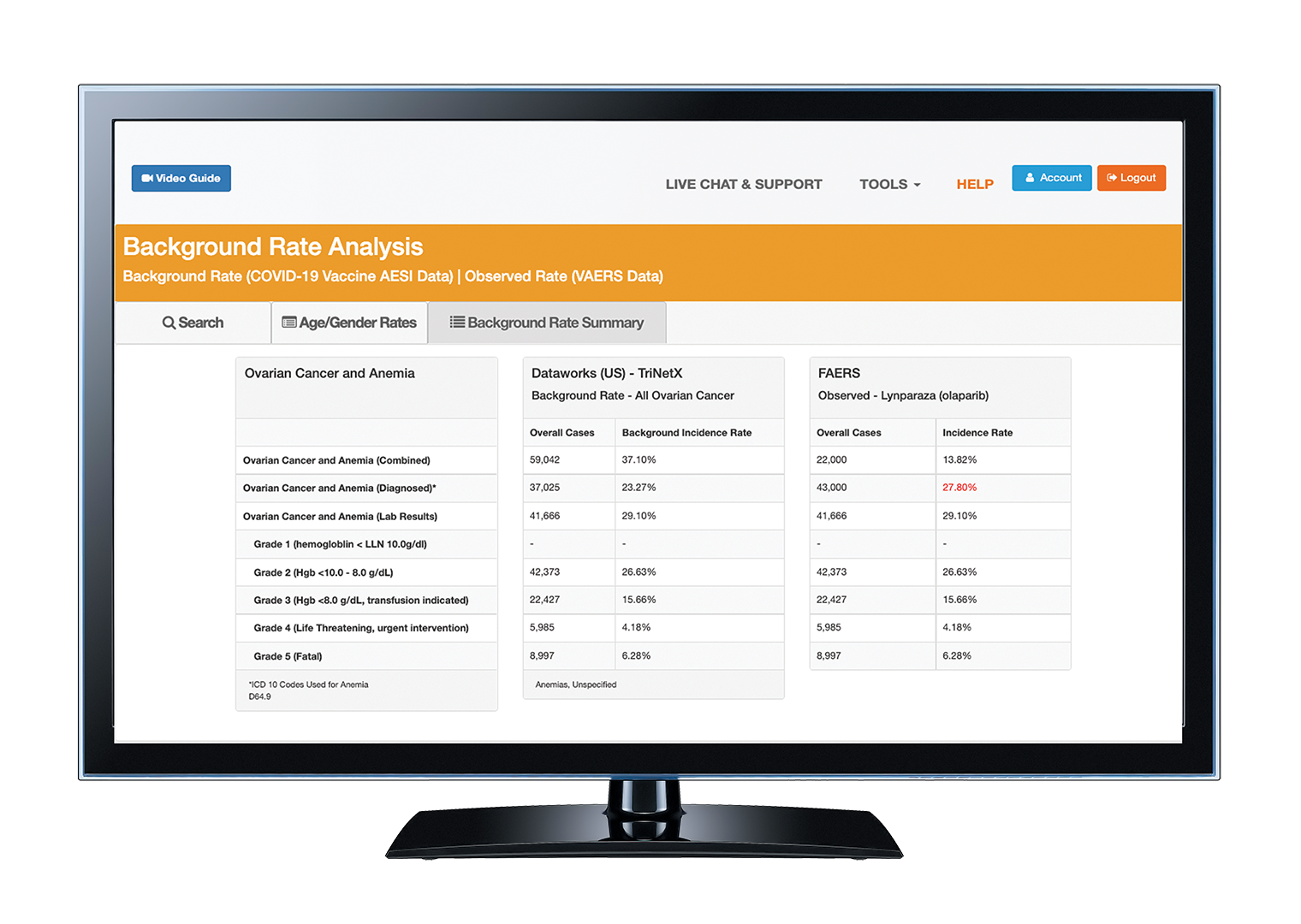 On-demand background rate calculations within a few clicks.
Let us help guide you along a paramount, and expensive, step in the pharmacovigilance process of determining if a drug and adverse event pair is occurring at a rate that is higher or lower than the expected background incidence rate.  
What's Included:
Automation
Users can calculate background incidence rates in minimal steps: select data source, underlying condition(s), and the preferred term – that simple!
Customization
Background rates can be provided for adverse events within any indication or disease area(s) of interest. Contact our team to discuss which indications you'd like to explore.
Best-in-Class Customer Support
Learn more about our highly responsive customer service.
Ready to take the next step? 
---
EVIDEX® is a registered trademark of Advera Health Analytics, Inc., which is a wholly owned subsidiary of TriNetX, LLC.