Real-world cancer data,
from around the world
Drawing on clinical and registry partnerships from around the globe, TriNetX provides real-world data that combines histology, genomic variants, and other biomarkers with treatment, line change, and survival records, so your research can run deeper.
Curated Oncology Datasets
Sourced from centers of excellence in the United States, our oncology datasets combine structured EMR data, registry data, lab results, genomic variants, and mortality records from the Social Security Administration and private obituaries.

Our data models puts cancer in context. Unique identifiers for each patient, visit, and cancer diagnosis let you bring together the variables you need quickly.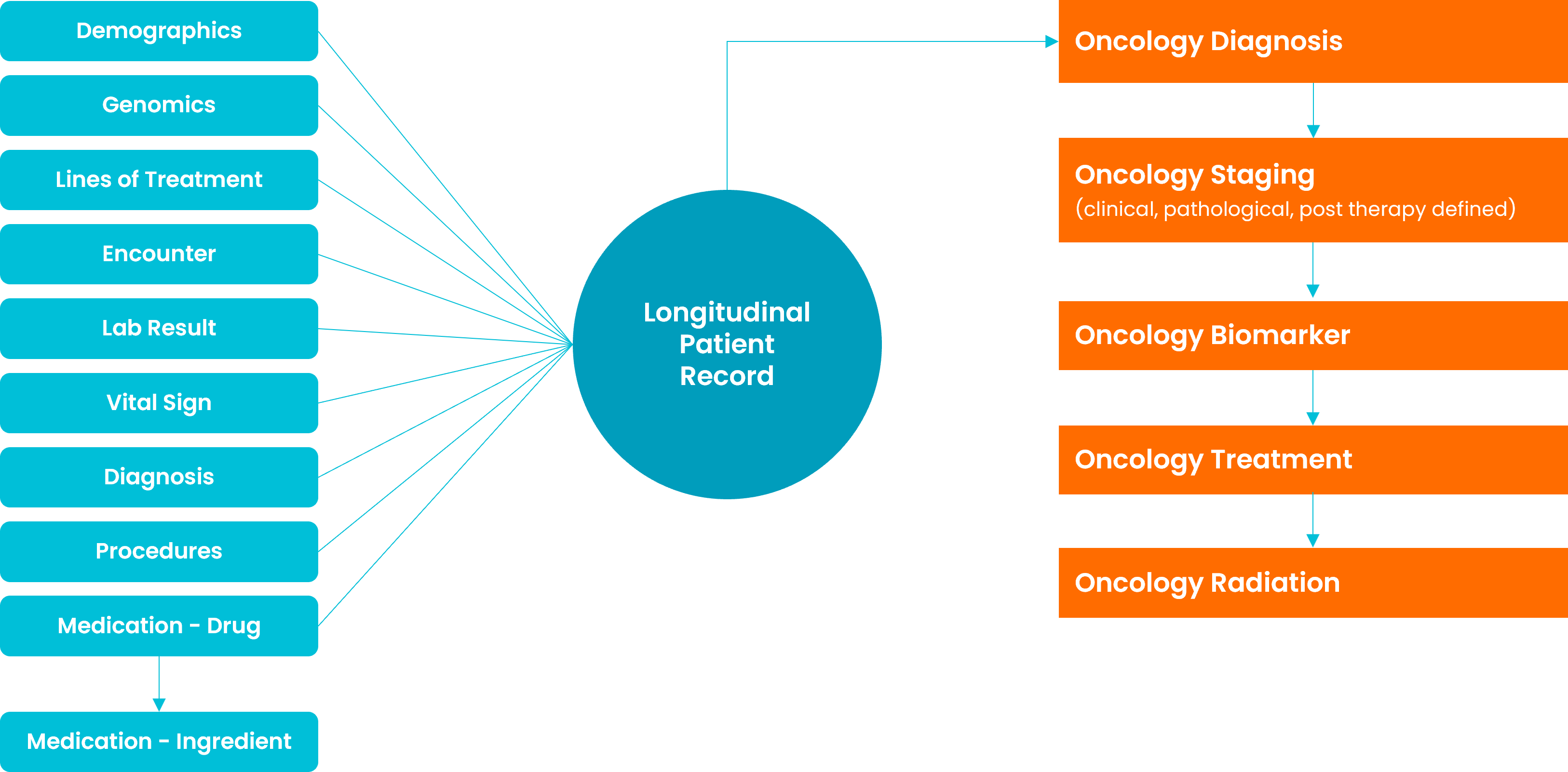 Our datasets for breast and lung cancer are available to license now. We are building equally rich datasets for additional indications. Connect with us to learn about our roadmap.
Received hormone therapy as their first treatment course
Received immunotherapy as first course of therapy
Black or African-American patients
Received immunotherapy as their first treatment course
Non-small cell lung cancer patients
Small cell lung cancer patients
Patients with EGFR mutation